Holiday Gift Guides,
Calico Critters #HolidayGiftGuide
Calico Critter's Luxury Townhouse makes your child feel like they are actually living in this home with the other little critters. This special dollhouse has so many wonderful features. First off this house has lights that turn on and off, what's more cool then being about to do that? This four room townhouse is full of surprises.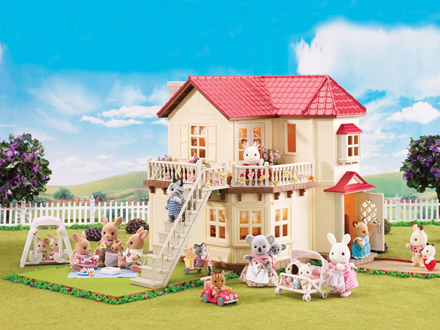 W
hen I was opening this musical home makes me feel little again, I just want to sit down and play along. This is such a unique little house. The families are little animal critters. This was was for my niece and as soon as she seen the box her eyes lite up and wanted to set it up. It was very easy to set up user friendly.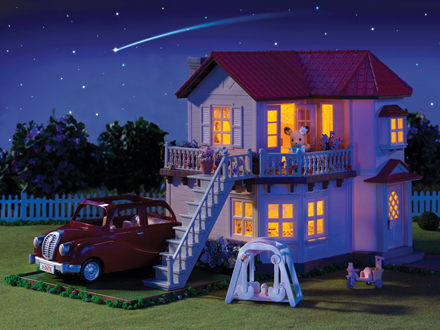 Right away she set the rooms up as she wanted right away, we got the kitten family and Chloe feel in love with them. The mommy and Daddy kitties have such detailed and cute clothes.
The Calico Critter town house

Gift set includes more than 50 pieces of furniture and accessories. You can choose from other little families to play with in your little doll house such as Rabbits, Kitties, Doggies, Deer and tons more. Let your child's imagination run wild with this well organized little home.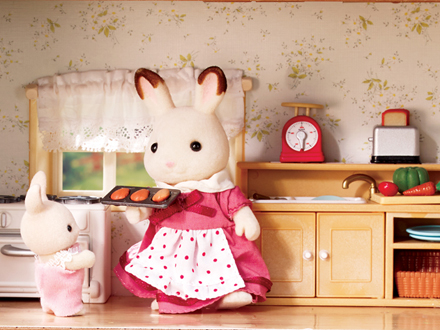 I wish I would have ordered some more kitchen furniture, Some of the furniture wasn't well thought out. There were so many accessories and no where to place them.
The price point of this set price point is around $130 for me this is a very reasonable price for everything that is included. For me this is perfect for a Christmas or Birthday gift.
This is going to be a favorite toy in my home, It is musical.
On the site:
The home opens and closes for lots of decorating and pretend play fun. The moveable staircase and extra floor area can be used to create larger rooms.