Review/Giveaway,
Personalization Mall - Share Your Perfect Valentine's Day
I would love to spend my Valentine's Day with my special someone, Kirby. How fun it would
be to travel to Alaska and capture beautiful memories of the mountains while I'm there.Or a trip Florida to to sit on the beach and put my feet in the hot sand, and write our name on the beach until the waves carry it away.Then a dinner at a fancy restaurant on the beach, after we stroll the night holding hands tightly, looking at the beautiful city lite up at night sky. That is how I would love to spend my special Valentine's Day with the one I love.
Check out my perfect Valentine's Day board on Pinterest
Enter to giveaway Here
Share Your Perfect Valentine's Day for a Chance to Win
Every great romance starts small - maybe it was a smile, a random act of kindness or a matchmaking friend that brought you together. No matter how it all began, your story is one-of-a-kind.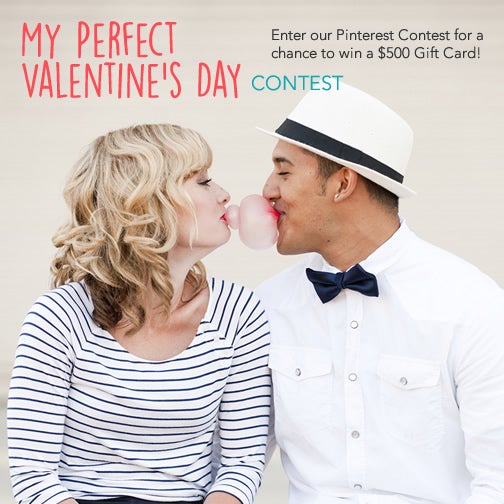 Personalization Mall
wants to know how you'd make your Valentine feel special if the only limit was your imagination. Maybe you'd see a movie at the theater where you first met, book a trip to the site of your honeymoon, or give him that Corvette Stingray he's always dreamed of driving.
Share your ultimate Valentine's Day on Pinterest for the chance to win a $500 Personalization Mall gift card.
Entering the contest is easy:
One winner will be chosen based on factors like creativity, compelling visuals and overall quality. You can read the
full contest rules here
.